Health Level 7 New Zealand is a national affiliate of HL7 International, dedicated to the goal of achieving interoperable healthcare information. Its primary – but not exclusive – focus is on current and emerging HL7 standards.
HL7 NZ Constitution – November 2020
The 2021 HL7 New Zealand Annual General Meeting was held on Thursday 18th November at 3:00pm virtually via ZOOM. Ten seats on the Executive Board were up for election and these were filled by eight members of the previous board along with new members Gordon Inkson (MedTech) and Daniel Thomson (Ministry of Health). The outgoing Board Members – who both voluntarily stepped down after huge contributions – were Alastair Kenworthy (Ministry of Health) who served for 10 years on the Board and was the key link in our evolving relationship with the Ministry of Health and HISO; and Derek Buchanan who provided thought leadership, notably with regard to HL7 education and certification both in the local and international communities.
The Chairman's and Treasurer's Annual Reports, presented to the Meeting, can be found in the minutes.
At the first meeting of the new Board, held directly afterwards, the following officers were unanimously re-elected for two-year terms up to November 2023: Peter Sergent (Vice Chair) and David Moorhouse (Treasurer). Peter Jordan (Chair) and Linda McKay (Secretary) will continue in their roles until November 2022, having been elected to serve two year terms in November 2020.
2021-22 OFFICE BEARERS
Chairman – Peter Jordan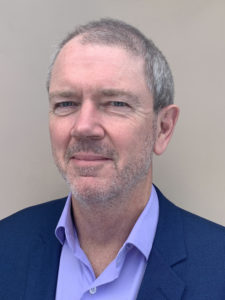 Is a highly experienced software architect and developer with a particular interest in healthcare information modelling, terminology and exchange. He contracts as a Solutions Architect to various national and regional interoperability projects and provides the Terminz HL7® FHIR® Terminology, Directory and Conformance Server for community use. Peter also continues to maintain the NZ CDA Toolkit used in GP2GP patient record transfers and the NZ e-Prescription Service, and his involvement with health information standards dates back to some of New Zealand's earliest HL7 Version 2 messaging solutions in the 1990s. In over three decades in the IT industry, in the UK and New Zealand, Peter has worked for vendors of both primary and secondary care applications and various public sector organisations. Internationally, he is an Affiliate Director on the HL7 International Board; Co-Chair of the HL7 International Council; Affiliate Representative on the HL7 Terminology Services Management Group; and a Co-Chair of the SNOMED on FHIR Terminology Services Group.
Vice Chairman- Peter Sergent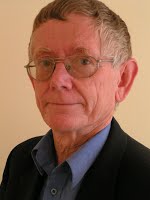 Has thirty years' experience in the management of information; initially carrying out complex statistical analysis for research projects but later moving into areas of service provision. Prior to his move to primary health in late 2004, he spent the previous eleven years within a number of District Health Boards. Peter is now an independent consultant. He strongly supports the embracing of international standards such as ISO and HL7 and has been involved in HISO projects covering data dictionaries, information models and data exchange. During time spent within the District Health Boards, completed work on projects in the Middle East and Australia gaining a broader perspective on healthcare provision. He has undertaken numerous and varied roles in working groups advising the Ministry of Health, Accident Compensation Corporation and District Health Boards.
Treasurer – David Moorhouse

Is an experienced system designer and software developer with over 25 years' experience in NZ and UK. He is currently employed at Pegasus Health as Principal Software Engineer for HealthOne and helped to establish the South Island eReferrals solution.
He is a passionate advocate for health interoperability and has hands-on experience implementing HL7 v2.x and FHIR standards. He understands and has developed solutions using modern authentication and integration standards. David considers open and modern standards as the key to driving innovation by making health informatics easier.
Along with technical skills David brings in-depth experience of the primary care sector and has held governance roles in non-profit organisations.
Secretary – Linda McKay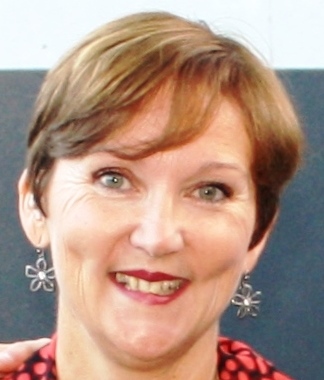 Has been involved with HL7NZ since shortly after it was formed in 2004 holding the role of administrator and event manager, she now sits on the Board as Secretary. Linda also runs her own event management company and has been involved in running events in Europe, South America and NZ for over 30 years . She has been running health information, health & safety, health management and environmental events here in NZ for over 20 years and is also Practice Manager of a physiotherapy clinic on Auckland's north shore.
2021-22 BOARD MEMBERS

Anna Marie Scroggins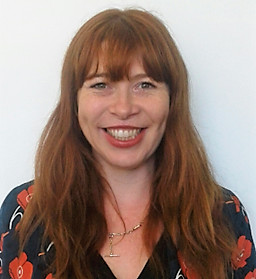 Has a strong clinical background working as a nurse in Neonatal, Paediatrics and Youth Health for 12 years. For the last 8 years she has been involved in multiple health IT projects across care settings. Currently employed as a Product Manager for Data Sharing and Interoperability at healthAlliance which serves the 4 northern DHBS of New Zealand. This leading work includes the implementation and operationalisation of API technologies, using a FHIR first approach in the development of APIs. Anna-Marie has a masters in Health Informatics with research interests focussed on human centred design and the use of open data platforms and standards to build applications that have out of the box interoperability. Anna-Marie is passionate about seeing New Zealand health consumers have full access to their health data to empower them take charge of their own health and wellbeing. FHIR is a key enabler of this goal. Anna-Marie looks forward to serving in the role of board member and advancing the work of HL7 within New Zealand.
Daniel Thomson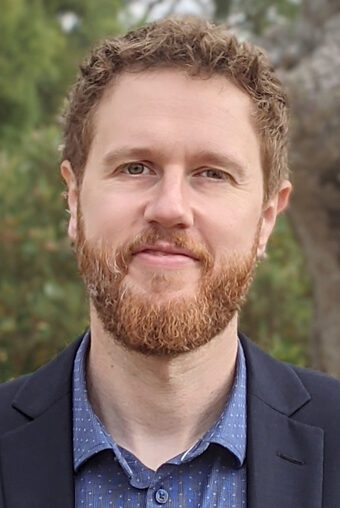 Is a solution architect in the Data & Digital group at the Ministry of Health. Recent projects include the development of a platform to support the Ministry's regulatory roles for Vaping industry regulation and the End of Life Choice act. Daniel has a particular interest in all things integration, interoperability, and FHIR. Prior to his current role he was the sector integration lead at the Ministry of Health and worked with a wide range of health providers, vendors, and other organisations within the NZ Health sector, to develop software integrated with the Ministry's national systems. Daniel holds a PhD in philosophy and undergraduate degrees in computer science and philosophy.
Gordon Inkson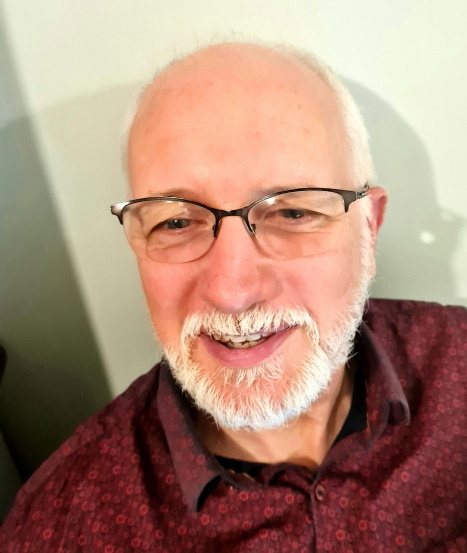 Is a Senior Architecture Consultant with Cyma. He was previously Enterprise Architect at Medtech Global where he oversaw the architecture of the ALEX FHIR implementation. He spent over six years at HealthLink as Solution Architect on their Online Forms and later as Enterprise Architect and as head of their design group. Outside these health-sector roles he has mainly worked as consultant – at Datacom, OSS Group, Certus, Convergence and now Cyma. This work has included a major transformation programme for healthAlliance and health integration projects with various private health sector interests. He has presented at HINZ on the value of standards and on strategies for delivering health value through investment in integration. Outside of his health IT concerns he has been a technologist for almost 30 years in architecture and software development.
John Carter

Is Chief Technology Officer at Healthlink, where he oversees development and deployment of products using HL7 technologies from version 2.1 to CDA and now FHIR. Before moving to Auckland from the USA in 2017, he was Vice President of Apelon, Inc., a professional services and software company focused on semantic interoperability. He has also been Product Manager at GE Healthcare (in partnership with Intermountain Health Care) and worked as a Health Data Analyst at the Missouri Hospital Association. John has been a member of HL7 International since 1998, primarily active in the Vocabulary Work Group. He holds a Master of Business Administration (finance) and studied medical informatics at the University of Utah.
Koray Atalag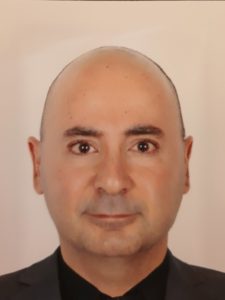 Is a medical doctor with PhD in Information Systems and a Fellow of the Australasian College of Health Informatics (ACHI). Having experienced inefficiencies and lack of trusted health information for care delivery, he rejected to be a part of the broken system and instead decided to fix it by using IT. Koray developed an anatomical pathology application in 1995 featuring automated SNOMED coding and integrations that became very popular in Turkey with more than 2.5 million records to date. He then focussed on standards for electronic health records (EHR) and interoperability. Koray serves as CIO and Head of Research at The Clinician, a health IT company, that creates beautiful apps to engage patients, collect patient reported outcome/experience measures (PROMs and PREMs) to create actionable insights and drive value-based care. He is also a senior research fellow at the University of Auckland and leads the biomedical informatics research group at Auckland Bioengineering Institute. Koray has served as an elected member of the openEHR Management Board, vice-chair of HL7 New Zealand and expert member of Health Information Standards Organisation (HISO) in New Zealand.
Matthew Valentine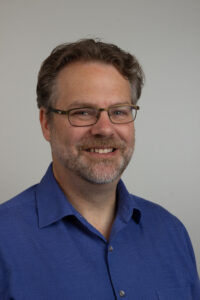 Is an Emergency Medicine specialist working in Whakatane and Tauranga Hospitals. Originally from the US, he has a BA in Religion from Dartmouth College, his Medical Doctorate from Oregon Health and Sciences University, and did his specialist training at Washington University/Barnes Jewish hospital. He came to New Zealand for one year in 2008 but failed to leave. He has a post-graduate diploma in Health Sciences/Health Informatics from the University of Auckland, and serves as the Clinical Director for Informatics at the Bay of Plenty District Health Board. He has been active in various regional and national groups for health IT projects. In addition, he co-founded Cure8Health, a software platform based on HL7 FHIR and SNOMED CT, to utilise these foundational standards for the benefit of health consumers and give people visibility and control of their health information.
Ray Murakami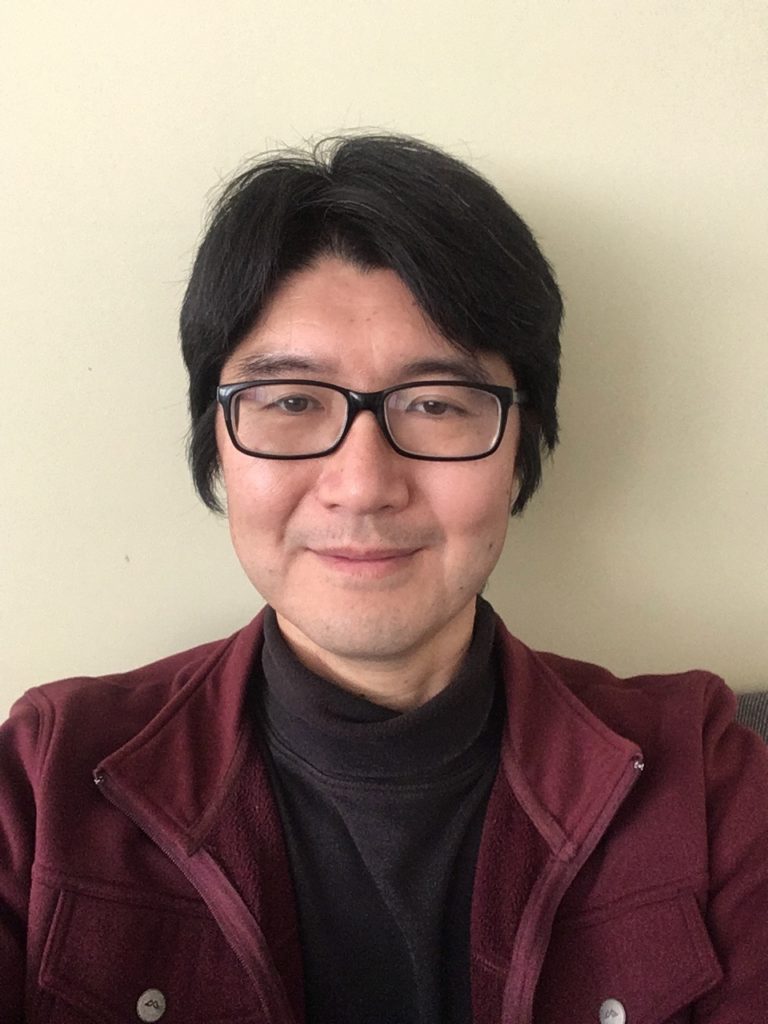 Defines himself as Mōhiotanga Analyst in eHealth Data & Intelligence at the Auckland District Health Board. Mōhiotanga is a Te Reo Māori noun meaning knowledge, knowing, understanding, comprehension, intelligence, awareness, insight and perception. Ray received PGDip HSci Health Informatics from the University of Auckland after studying papers focussed on population health. Ray's original background is multimedia, hypermedia and massive parallel processing in which he received BEng in Information Science from the Kyoto University. Ray designed and implemented various clinical information systems in a Japanese health IT vendor, advocated health interoperability standards in the HL7 Japan and was certified as a health information manager / clinical coder (ICD 10 and ICD 9 CM) by the Japan Hospital Association before coming to New Zealand in 2007. Ray is currently working on SNOMED CT coding of Māori Mental Health Language, Te Reo Hāpai and the early learning from the work was presented at HINZ 2019 in Hamilton.
Our Mission
"To provide a comprehensive framework and related standards for the exchange, integration, sharing, and retrieval of electronic health information that supports clinical practice and the management, delivery and evaluation of health services. Specifically, to create flexible, cost effective standards, guidelines, and methodologies to enable healthcare information system interoperability and sharing of electronic health records.
These efforts enable effective, efficient communication between the constituents of the healthcare community as represented by our membership, which consists of an international community of healthcare organizations, vendors, healthcare information systems developers, consultants, systems integrators, and related public and private health services agencies.
The mission of HL7 encompasses the complete 'life cycle' of a standards specification – development, adoption, market recognition, utilization and adherence. The HL7 specifications are unified by shared reference models of the healthcare and technical domains."


Principles of HL7 New Zealand
The user group shall be established on the following basic principles:
Open membership.
Democratic election of the Board and technical leaders.
Not-for-profit.
Consensus-based qualified-majority balloting process.
Wide representation of stakeholders.

Functions of HL7 New Zealand
Acting as a forum for HL7® related standards activity in New Zealand.
Maintaining the capability to give advice on the use of HL7® standards in New Zealand.
Providing standards-related education and promoting HL7® certification.
Hosting periodic HL7® and related standards workshops and seminars in New Zealand.
Acting as point of contact between the Ministry of Health and HL7® International.
Participating in the work of HL7® International.
Developing relationships with other HL7® Affiliates.
To determine and/or publish and maintain the HL7 FHIR Implementation Guides that are considered to be the base FHIR implementation rules for New Zealand.