Health Level 7 New Zealand is a national affiliate of HL7 International, dedicated to the goal of achieving interoperable healthcare information. Its primary – but not exclusive – focus is on current and emerging HL7 standards.
The 2018 Annual General Meeting was held at the offices of Sysmex NZ, 386 Manukau Road, Auckland on Wednesday 28th November at 4 pm. Eleven of the previous Board Members were re-elected along with Karen Blake (Health Alliance) who replaces Edwin Ng. At the first meeting of the new Board, held directly afterwards, the following officers were unanimously elected: Peter Jordan (Chairman), Peter Sergent (Vice Chairman), David Moorhouse (Treasurer), Linda McKay (Secretary). Under new Constitutional rules, the Chairman and Secretary will serve two year terms.
2018-19 OFFICE BEARERS
Chairman – Peter Jordan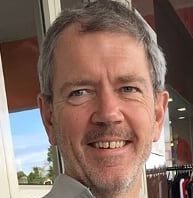 Is a highly experienced software architect and developer with a particular interest in healthcare information modelling, exchange and security. Currently, he is contracted as a Solutions Architect to Patients First Ltd, working on standards and architecture in support of the NZ Digital Health Work Programme 2020 – including HL7® FHIR® Terminology Services. Peter also continues to maintain the NZ CDA Toolkit used in GP2GP patient record transfers and the NZ ePrescription Service and his involvement with health information standards dates back to some of New Zealand's earliest HL7 Version 2 messaging solutions in the 1990s. His 3 decades in the IT industry, in the UK and New Zealand, have included spells with vendors of both primary and secondary care applications and various public sector organisations. Peter also represents primary care on the Sector Architects Group Executive and is a Co-Chair of the HL7 International Council and the SNOMED on FHIR Terminology Services Group.
Vice Chairman- Peter Sergent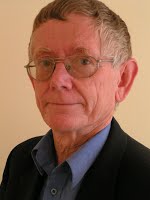 Peter has thirty years' experience in the management of information; initially carrying out complex statistical analysis for research projects but later moving into areas of service provision. Prior to his move to primary health in late 2004, he spent the previous eleven years within a number of District Health Boards. Peter is now an independent consultant. He strongly supports the embracing of international standards such as ISO and HL7 and has been involved in HISO projects covering data dictionaries, information models and data exchange. During time spent within the District Health Boards, completed work on projects in the Middle East and Australia gaining a broader perspective on healthcare provision. He has undertaken numerous and varied roles in working groups advising the Ministry of Health, Accident Compensation Corporation and District Health Boards.
Treasurer – David Moorhouse
David is an experienced system designer and software developer with over 25 years' experience in NZ and UK. He is currently employed at Pegasus Health as Principal Software Engineer for HealthOne and helped to establish the South Island eReferrals solution.
He is a passionate advocate for health interoperability and has hands-on experience implementing HL7 v2.x and FHIR standards. He understands and has developed solutions using modern authentication and integration standards. David considers open and modern standards as the key to driving innovation by making health informatics easier.
Along with technical skills David brings in-depth experience of the primary care sector and has held governance roles in non-profit organisations.
Secretary – Linda McKay

Linda has been involved with HL7NZ since shortly after it was formed in 2004 holding the role of administrator and event manager, she now sits on the Board as Secretary.  Linda also runs her own event management company and has been involved in running events in Europe, South America and NZ for over 30 years .  She has been running health information, health & safety, health management and environmental events here in NZ for over 20 years and is also Practice Manager of a physiotherapy clinic on Auckland's north shore.
Chairman Emeritus – Dr David Hay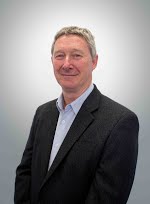 David is a Product Strategist at Orion Health and is largely responsible for product innovation, development and prototyping, with particular focus on Orion Health patient facing solutions. He is also the standards expert. Active in the international standards community as the Chair of HL7 New Zealand, David is also a member of the FHIR Management Group, charged with guiding the development of the latest HL7 Standard. David was awarded Chair Emeritus in 2016 as a newly created title honouring the eight years he spent as HL7NZ Chairman and the incredible input and energy he has put into furthering the objectives of HL7NZ.
2018-19 BOARD MEMBERS

Alastair Kenworthy

Is Director of Health Information Standards with the Ministry of Health. ​Lead​s ​the development and implementation of ICT standards supporting the ​national digital health strategy. ​Works with the Health Information Standards Organisation (HISO) and represents New Zealand on the SNOMED International Member F​orum ​and advisory groups. Alastair represents the health and disability sector on the Government Enterprise Architecture governance group and enjoys working with the national standards and architecture community.
David Fallas
Is a senior software consultant working in research and development at Sysmex NZ Ltd. His background is Medical Laboratory Science and Health IT, with particular reference to clinical information interoperability and exchange. He has been an HL7 NZ board member since the organisation's inception in 1994 and has played a role encouraging the New Zealand health sector in the adoption of various standards such as HL7 v2 messaging, NZPOCS and LOINC coding and more recently, FHIR.
Graeme Hibbert
Is the Chief Architect at Sysmex New Zealand and is responsible for managing the R&D of the Eclair product as well as guiding the direction of other products in the Sysmex portfolio. Graeme holds a BSc and MSc in computer science from Manchester University and certifications in Enterprise Architecture, and has been working in Health IT for 25 years. During this time he has been active building and delivering clinical data repositories across NZ, Australia, Canada & further afield and in promoting and implementing interoperable solutions using HL7 v2, IHE, HL7 CDA and now FHIR.
John Carter

Is Chief Technology Officer at Healthlink, where he oversees development and deployment of products using HL7 technologies from version 2.1 to CDA and now FHIR. Before moving to Auckland from the USA in 2017, he was Vice President of Apelon, Inc., a professional services and software company focused on semantic interoperability. He has also been Product Manager at GE Healthcare (in partnership with Intermountain Health Care) and worked as a Health Data Analyst at the Missouri Hospital Association. John has been a member of HL7 International since 1998, primarily active in the Vocabulary Work Group. He holds a Master of Business Administration (finance) and studied medical informatics at the University of Utah.
Karen Blake

Is Regional Manager Health Information, Office of the CCIO, healthAlliance. Karen has worked in midwifery clinical practice for over 20 years, in both NZ and Australia. Five years ago she transitioned into health informatics, becoming the first Chief Nursing and Midwifery Information Officer in Australia, implementing a large enterprise EMR. She returned home to NZ two years ago, and now works across the northern region at healthAlliance providing clinical leadership to the ISSP. Karen is a member of HISO, and sits on a range of clinical and IT regional and national governance and advisory groups. Her clinical informatics credentials include CHIA which she completed in 2017, and she is currently studying a Post Grad Diploma in Health Informatics at Auckland University. When not at work Karen volunteers as a rural operational fire fighter, and maintains her clinical practice as a first responder attending medical emergencies and MVAs, as well as structural and vegetation fires.
Martin Entwistle

Is Executive Director, Personalized Healthcare Programs, at Sutter Health. From 1996-2008, Martin was founder and CEO of Enigma CKM Inc., a New Zealand owned vendor that created a patented clinical decision support system. In 2008 the technology was acquired by the prestigious California healthcare provider, Palo Alto Medical Foundation and has been developed into the Mpower™ system for personalized care. Since joining PAMF, he served as Executive Director in the David Drucker Center for Health Systems Innovation, and is now leading the migration of the Mpower system from the Innovation Center to an operationalized, enterprise application, deployed across Sutter Health, a not-for-profit healthcare provider serving 2 million patients in Northern California. Martin qualified as a physician (MB ChB) from Birmingham University, UK, specialized in trauma orthopedic surgery (FRCSEd), and studied for an MBA from Cranfield University, UK, before moving into the area of applied clinical informatics. He is the past chairman of HL7NZ.
Ray Murakami

Defines himself as an e-Health Cybernetician, with the certificates for SNOMED CT Implementation and Contents Development, dealing with quality and safety information for the Auckland District Health Board. Ray received PGDip HSci Health Informatics from the University of Auckland after studying papers focussed on population health. Ray's original background is multimedia, hypermedia and massive parallel processing in which he received BEng in Information Science from the Kyoto University. Ray designed and implemented various clinical information systems in a Japanese health IT vendor, advocated health interoperability standards in the HL7 Japan and was certified as a health information manager / clinical coder (ICD 10 and ICD 9 CM) by the Japan Hospital Association before coming to New Zealand in 2007. Ray wrote a paper which was accepted at the HINZ 2013 Conference about the roles which the social media played in the general public's responses to the Fukushima Nuclear Accident.
Our Mission
"To provide a comprehensive framework and related standards for the exchange, integration, sharing, and retrieval of electronic health information that supports clinical practice and the management, delivery and evaluation of health services. Specifically, to create flexible, cost effective standards, guidelines, and methodologies to enable healthcare information system interoperability and sharing of electronic health records.
These efforts enable effective, efficient communication between the constituents of the healthcare community as represented by our membership, which consists of an international community of healthcare organizations, vendors, healthcare information systems developers, consultants, systems integrators, and related public and private health services agencies.
The mission of HL7 encompasses the complete 'life cycle' of a standards specification – development, adoption, market recognition, utilization and adherence. The HL7 specifications are unified by shared reference models of the healthcare and technical domains."

Principles of HL7 New Zealand
The user group shall be established on the following basic principles:
Open membership.
Democratic election of the Board and technical leaders.
Not-for-profit.
Consensus-based qualified-majority balloting process.
Wide representation of stakeholders.

Functions of HL7 New Zealand
Acting as a forum for HL7® related standards activity in New Zealand.
Maintaining the capability to give advice on the use of HL7® standards in New Zealand.
Providing standards-related education and promoting HL7® certification.
Hosting periodic HL7® and related standards workshops and seminars in New Zealand.
Acting as point of contact between the Ministry of Health and HL7® International.
Participating in the work of HL7® International.
Developing relationships with other HL7® Affiliates.