How To Join HL7NZ
Simply send us an email with your full contact details and we will send you an invoice. On receipt of payment you will be sent an email inviting you to gain access to the member only area of the HL7 International site and the many useful resources membership benefits offer. Please contact us directly to discuss our membership options: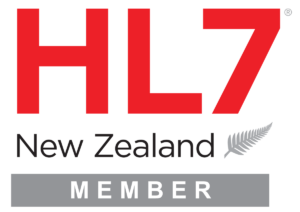 Individual Membership NZ$95.00 per annum
Organisational Membership NZ$500.00 per annum
Student Membership NZ$40.00 per annum
Benefits of HL7NZ Membership: Why You Should Join Today!
HL7 New Zealand (HL7NZ) is the New Zealand Affiliate of Health Level Seven International (HL7®), the leading global developer of standards for interoperability of health information technology, over the past 30 years, with members in over 55 countries. Established in 2004, HL7NZ is a 'Not for Profit' incorporated society focused on current and emerging HL7 standards, with strong relationships to all other related healthcare IT standards used in New Zealand. It is a membership-based organisation with an Executive Board comprising of digital health professionals from a cross section of research, policy, academic, clinical and technical backgrounds who have been instrumental in the advancements of HL7 standards development and implementation both locally and internationally.
Functionally speaking, HL7NZ operates as forum for HL7 related standards activity in New Zealand; maintains the capability to issue guidance on the use of HL7 standards; hosts periodic workshops and seminars; acts as a point of contact between the Ministry of Health and HL7 International; participates in HL7 International Working Groups; and develops relationships with other HL7 Affiliates.
So….why should you, or your organisation, join HL7NZ today?
HL7 standards have been used in New Zealand since the early 1990s and Version 2 messaging and Clinical Document Architecture (CDA®), in particular, are now key components in the Health & Disability Sector's interoperability and integration landscape. Now, with the Digital Health Work Programme 2020, and its flagship project the National Electronic Health Record, there is a stated requirement for the development of Application Programming Interfaces (APIs) using the new Fast Healthcare Interoperability Resources (HL7® FHIR®) standard.
Consequently, HL7NZ is actively seeking to increase its membership to engage in a joint process with the Health Information. Standards Organisation (HISO) that will produce the HL7NZ Localisations of FHIR Artefacts – such as Profiles, Extensions and Identifiers – that are required to build these APIs. Joining our affiliate will enable you to…
Actively participate in the creation of localised HL7 artefacts, including the balloting process.
Augment the collective HL7 body of knowledge through engaging with HL7 experts and fellow professionals in your field – including local members of key HL7 International Working Groups.
Access the HL7 International Website and download copies of all HL7 standards and working group reports.
Obtain discounted HL7 Conference, Workshop and Seminar rates. This includes events in both NZ and Australia.
Enjoy the special rates for other NZ Health Sector Events negotiated with our reciprocal partners – Health Informatics New Zealand (HINZ) and New Zealand Health IT (NZHIT).
Stay in touch with HL7 developments nationally and internationally.
Support the local Affiliate, and allow us to ensure that the interests of New Zealand are represented in the global organisation, as well as supporting local members to participate in National initiatives.
In short – we urge you to contribute your expertise and make a difference to health information interoperability in New Zealand and in the global community! In the past year, our membership has increased significantly and, together with our industry partners, we are now looking to reach a critical mass of engagement where we can operate collaboratively as a truly representative HL7 standards community.
Peter Jordan, Chair HLZNZ & Linda McKay, Secretary HL7NZAugust 2017