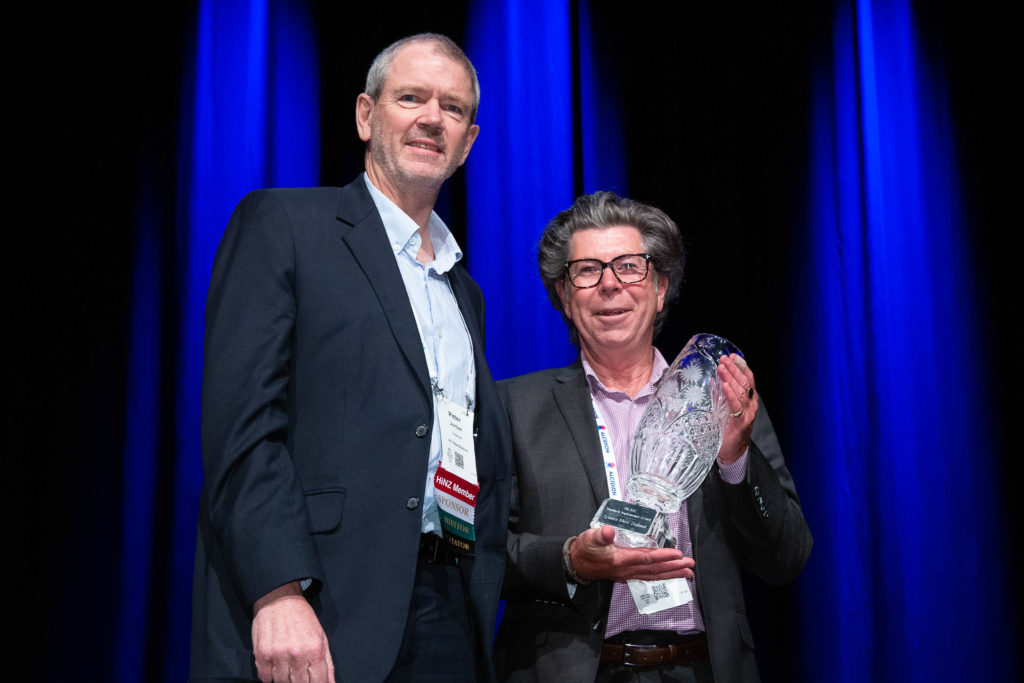 HL7NZ 25th Anniversary Award was presented to Sysmex New Zealand as part of the Digital Health Week which took place at Claudelands Events Centre in Hamilton 19-22 November. HL7 standards have been used in New Zealand for 25 years and throughout that period, Sysmex New Zealand has consistently implemented these standards in their products, evangelised HL7 standards in the broader New Zealand digital health community and offered continuous support for the local HL7 Affiliate – known, since 2004, as HL7 New Zealand.


The 2019 Annual General Meeting was held on Wednesday 20th November at 12:30 pm at the Claudelands Event Centre, Hamilton, during Digital Health Week NZ.  Eleven of the previous Board Members were re-elected along with Koray Atalag (The Clinician) who replaces Graeme Hibbert. The Chairman's Annual Report, presented to the Meeting, can be found here.
At the first meeting of the new Board, held directly afterwards, the following officers were unanimously elected for two year terms: Peter Sergent (Vice Chairman) and David Moorhouse (Treasurer). Peter Jordan (Chairman) and Linda McKay (Secretary) will continue to serve in their current positions having been elected for two year terms in November 2018.